Get Easy Group Lending Company
Get Easy Group Lending Company

 Get Easy Group
TREND OF 2014
Now is your turn!
About us
In an increasingly global and continuous development – the world needs to adequately address the complex issues. Thus was born the Get Easy Group innovation company.
We select the best companies. Technology and production in various fields of business and push the product into the market with such concept as "loans"
Our goal – simply and effectively provide services or products to ensure quality services. The client chooses, and we do the rest!
Get Easy always works just for you!
Here begins your SUCCESS !
Company President: Luis Francisco
Co-founder: Tiago Fonteira
Marketing Director: Miro Gudingo
Director of international growth: Abdias Andrade
Financial Director: Emilio Riguetti
Technical Director: Aline Riguetti
Director of Contracts: Edgar Fontoura
HR Director: Fernando Aragao
The new company Get Easy Group – one of the BEST decisions today! Get passive income from rental activities by investing in real products working in a legal company! Without sales, and without an invitation, you can make passive income from 90 euros to 800 euros per month.
Get Easy Group – a new European company that provides the ability to take advantage of the credit markets, the volume of which now make up 108 billion euros .
Get Easy Group operates on the principle of lending to different products and is the only innovative MLM company .
The company was carefully preparing to enter the market the entire 2013, studied the demand for many types of products, and stopped at several, indicating a serious approach guides Get Easy.
Get Easy currently has two offices in Lisbon (Portugal) and Macao (China).
Central Office in Macau
Sede Macau: Av. Praia Grande, 599 – 8andar D – Macau
+853 8294-2489
Operational office in Lisbon:
Escritório Operacional Lisboa: Rua Cidade de Bissau, N.º 51 A / B.
+351 218.510.676 +351 218.510.676 – Escritório Lisboa / PT
Email: info@geteasygroup.com
Get Easy Group – Presentation and Marketing Plan
Before you enter the market, the company Get Easy Group was seriously preparing and at the moment has already signed contracts for one of its first products, the volumes of which are impressive!
Working in a company like Get Easy Group for us partners is no need to engage sales, advertisie products, carrying out any tasks, clicks, placing ads, and more.
Company does everything for you!
Thus, even without doing the invitations, without building your team, each partner receives income.
Even a novice, unable to invite any partner, who came on package LightPlus , could reach at least 1080 euros !
One of the first products of Get Easy Group is Get Tracker (geolocator), which allows to determine the geo-location of vehicles, people, animals and goods.
Get tracker – tracking device
Certified by:
Portable geo-locators GL200
GL200 – is a portable locator, with a sleek, compact design, protected from moisture and dust. Designed for personal use, for children, people with memory disorders, pet, asset tracking, and even for your car. Security you were looking for – at your fingertips.
You can always see the current position of the object in real time.
Track the location, you can through your back office in interente or application on a mobile device (available in the Apple App Store). If the subject is out of reach for the GPS signal (garage, underground), it will show the last point of the location of the object in front of his loss.
Features:
• Panic Button (SOS), which can send an alert to predefined numbers.
• The real-time monitor 2 for 2 minutes. After pressing the SOS.
• Location data recorded by the system only after pressing the button or after a call to our Call Center.
• Complete protection of data access from unauthorized persons
• Ability to create a geographic area (geofence) and send an alarm if the device from this geographical area.
Key Features:
• Resistant to moisture and dust
• Quad-band GSM / GPRS 850/900/1800/1900 MHz
• Protocol fully functional @ Track Incorporated,
• U-Blox GPS chipset inside
• Internal antenna GSM / GPS
• Type MMCX RF connector for external GPS antenna
• Low power consumption, economical internal battery
• Internal 3-axis accelerometer and motion detection
• Can be connected to an external power outlet or zap.bataree
• CE / FCC / PTCRB / FCC certified
Geo-locators series GL71
G71 device is geo-locator the smallest size. Is powered by a built-in battery and the GSM system detection. It is simple to use and can be coupled with a microphone, speakers, or RS232. In addition, it is designed with abuilt-in motion sensor.
Key Features:
• The smallest GPS locator
• GSM Quad Band Modem
• Ublox GPS with 50 channels
• GSM interference suppression
• Add several modes
• Internal motion sensor
• Low power consumption
• Serial port for external interface (optional)
• IP65 waterproof
• Backing up the internal battery
• Dual mode of communication (optional)
Geo-locators GL777 Series
G777 is a standalone device 'connection & Go " , in full compliance with OBD-II . These geographical locators are ideal for companies who want to ensure their efficient operation of new automobiles without deviations in the route. This equipment allows you to control and monitor the state associated with complete state of transport. For example, the speed of movement of the system and various O2 sensors, including the state of the fuel system.
Key Features:
• Easy to install
• Manage Geo-Fence (geographic boundaries)
• Location in real time
• J1962 OBDII interface
• Add several modes
• Low power consumption
• Dual mode connection (GPRS and SMS)
• Plug & Play
• Warning alarm and maximum speed
• Alert electricity supply
Geo-locators GL606 Series
G606 is a smart device GPS personal tracking. Advanced engineering and user-friendly design, G606 revolutionizes personal control of the industry that allows consumers around the world to know the exact location of the device by pressing keys or sending a simple command.
Using A-GPS (GPS assistance) allows you to find the object in difficult accessible areas and places.
• Request location
• GSM Quad Band Modem (Small Design)
• Sends alerts via SMS or GPRS
• Speed control
• Managing a geographic boundary
• Dual-mode communication
The product is certified and manufactured by the company itself
Also at this time in Get Easy Group company  accessible are two product GetMusic and GetServer , more details of which you can find on the presentation of the company.

Get music – streaming music in real time
At this company does not stop there and in the development of other products, including electric.
Company Get Easy attracts with beneficial marketing and ease of operation.
It is possible to create a passive income without any invitations.
And most importantly – the availability of real products that distinguishes your company
from ordinary Internet – pyramids.
Get Easy Group Company Marketing
Get Easy provides 10 types of income for its partners.
Download a detailed presentation
• Bonus "partner"
• Bonus "motivation"
• Bonus "perpetual"
• Bonus "Subscribe"
• Bonus Start Up
• Bonus team
• Bonus subscriber
• Bonus qualification
• Bonus global
• Bonus of one million euros
Unique marketing plan will impress beginners in this business, and experienced entrepreneurs as well
Landing page products
We present to you the new microsites that we have created for our products getTracker, GetMusic and GetCard.
They were created to make it easier for everyone to understand and submit to each of our services.
GetTracker: gettracker.geteasygroup.com
GetMusic: getmusic.geteasygroup.com
GetCard: getcard.geteasygroup.com
In the nearest future company Get Easy Group will provide other microsites for all of our products and services.
Concept of
Our choice is to lease our products, and it is not only the product itself, but also good service, reliable service and support. With us it's more than 50 % cheaper , but that's not all! By purchasing a company product, you discover your own business in the MLM industry!
Currently the market is 108 billion euros.
For example, telecommunications companies, real estate, information technology, etc.
28 % of the population prefer rent!
Let us examine some examples:
Example 1:
I need 1 mobilephone and communication.
I go to a mobile communication company and they tell me that they have 3
mobile phones for me to choose one.
I choose the one I like and the company offers me.
But to offer me they ask me a 3 year contract. I accept that.
But to offer me the mobilephone FOR FREE someone has to pay. Who pays ?
The company asks the bank for a loan to buy 1 million cell phones in japan or korea to give to their customers, but with contract of 3 years.
Example 2:
I work in an office and need 1 copymachine.
I request a quote for a company for one copymachine.
The company present me 1 TOSHIBA copymachine and the cost is $ 4,000 dollars.
I say to the company that is very expensive and i don't accept it.
The company makes me another proposal: make me a contract: putt he copymachine in my office FOR FREE and i pay for the copies i get. I accept that.
But someone has to pay for copymachine TOSHIBA to the factory in Japan.
Who pay ? The company ask for a loan in the bank and pays to the Toshiba Factory for the copymachine.
But the same company wants to put free 1000 copymachines on the market, in other offices. Requests the bank money to buy 1000 copymachines but the bank refuses him, because the Company is not a big Company, dont have support to ask so big loan. It only loan fo 10 … copymachine.
Example 3:
I have a distributing business, with 100 vehicles
I need to control the routes of my car, namely the time it takes to deliver the goods, and the time remaining in customers. And also want to check and see if my employees do family outings, or take the children to school with the cars of the company. And I need to control that on my computer.
So I need 100 Geolocators
I call for a specialist company cuotation
the company presents me Geolocators 100 X 250 X dollars + 19.90 euros each geolocator activation / month
$ 25,000 to install 100 Geolocators.
I refuse. I like the product, ist important for my Company but too expensive, I do not accept!
The company gives me another solution: put me FOR FREE the 100 geolocators but with a 4 year contract … just pay the monthly activation of each GeoLocator
I accept that.
But to put the 100 geolocators FOR FREE someone has to pay that , who ?
The Company goes to the bank and ask for a loan?
No ¡!
Here the concept of GET EASY appears.
GET EASY belongs to an enterprise group, and one is the German manufacturer Geolocators TACHOEASY
GET EASY proposes to individuals, as ME., as YOU, to buy Geolocators packs of 1 year, which puts them on the market, and pay tu us part of the 1st year that companies charge in their 4-year contracts
Example 4:
Buy BMW X5 worth 45-50 thousand euros, but rented costs 230 for 15-days till 460 a month.
In total we have 50,000 / 460 = 106.6 / 12 (months) = 9.05
Conclusion: for the same money, we can take in rent BMW X5 for 9 years, absolutely carefree 9-year lease and no worrying about maintenance, lack of spare parts and more than that, because the machine may be out of date, out of fashion or age or Your tastes may change? Ask yourself, how often have you changed your car and then had to re-sell it for a penny, in half, and then in 4 times cheaper ?
Rental allows us not only to use the product at all 100 % without worrying, going round every bump, like your car crystal but fully save your money, effort and nerves.
Join the new rising star in the world of MLM companies Get Easy .
HERE BEGINS THE SUCCESS !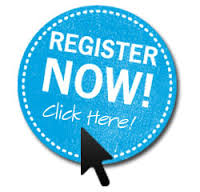 After registration, please contact me and discuss strategies
About Your work in the company!
Become a partner of Get Easy Group , completing registration and transfer funds, as well as to know more information about the possibilities of big business, which gives the company Get Easy Group write to e-mail: egapega1@gmail.com
Regards,  Edgars Skujins