GetEasy Group GetMusic
Posted at November 6, 2014 by wp7in1 on category
Get Easy Group
GetEasy Group GetMusic
Getmusic are the new packs that are the result of the partnership made between Geteasy and Pleimo. They are already available at your backoffice!
The Pleimo is a digital platform that brings together bands, musicians and fans worldwide and aims to be the largest aggregator of world music.
Thought to provide the best entertainment experience to the user, Pleimo currently has about 250 000 artists and more than 5 million songs available for the user to listen to an unlimited basis and at the lowest market price.
With the business model Pleimo, the artist can, through a monthly subscription, publicize your music, create products with your brand, announce shows, sell tickets online, have access to videos about musical entrepreneurship, collect performing rights their songs on Youtube and other video channels on the web, and even distribute your content in the major digital music stores such as iTunes and Google Play.
Besides having all the structure and support to turn your band into a brand new artist with the support of Pleimo for this to be discovered more easily by the similarity tool platform that values ​​independent artists. Another great benefit is that fans can donate a percentage of the subscription streaming plan for your favorite band or artist.
With Pleimo, the user gains a tool that will enable the discovery of new artists through the analysis of their behavior and have a closer contact with your idol. Besides listening to your favorite songs, fans can access customized products, tickets, follow the schedule of performances and participate in causes of funding their favorite bands.
The Pleimo has a website and can be accessed via multiple platforms such as tablets and mobile phones through apps for iOS and Android.
More than a new platform, Pleimo is a philosophy that thinks and acts in the music business with a 360-degree view, placing the artist at the center of the action.
Come and Join our team…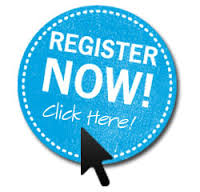 .

Related Posts to GetEasy Group GetMusic